Using Technology to Support a Strong Patient Access and Retention Strategy
By: Mark Dwyer, Chief Operations Officer, LVM Systems, Inc.
The days of communicating using cans and strings are long gone. Today, interoperability using multiple communication methods is critical for a successful healthcare contact center. Healthcare systems must provide a contact center solution that utilizes multiple channels to deliver accurate answers and quick responsiveness. Customers now expect this level of service and seek out organizations that provide it.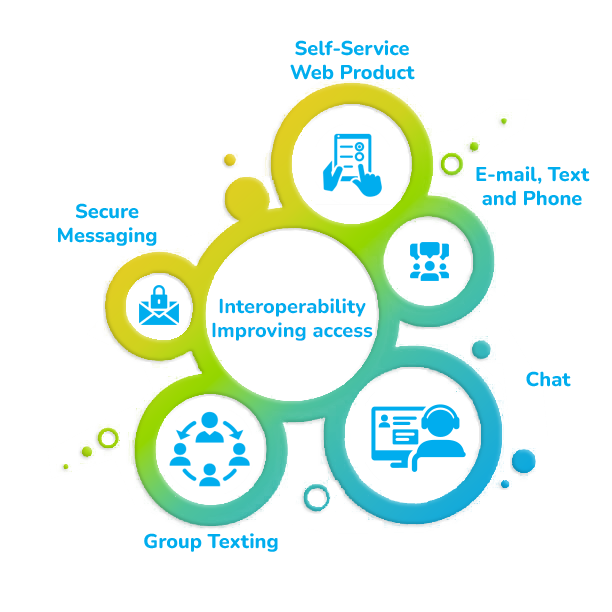 Let's first look at the benefits interoperability offers. Many older customers remain most comfortable with traditional face-to-face, email, or phone interactions with their healthcare providers. Consequently, these communications methodologies remain critical. However, hospitals must embrace new, interactive technologies to capture today's Millennials and Gen Z healthcare consumers. These customers prefer to chat, group text, receive secure messages, and interact with a dynamic self-service web app. The interactive technologies you use may determine the future success of your Patient Access and Retention Strategy.
We begin by looking at one of the tactically strategic components, the user-friendly, self-service web app. This outreach tool should include quickly accessing subject-relevant topics and current health information. It must also provide the ability to self-refer to an appropriate physician. Data about the physician should include demographics, insurance eligibility, and procedural payment estimates. When using the self-service web app, consumers also need the ability to register for classes, screenings, and any available population health programs. In addition, a quality, healthcare self-service web app should support hospital/patient transfer and marketing outreach programs. Finally, it must also support real-time, bi-directional chat capabilities.
Other interoperable technologies such as secure messaging, group texting, and an integrated answering service function also are critical in a healthcare contact center. For example, sending personal health information to a patient about upcoming hospital procedures or needed follow-up requires using an encrypted, secure messaging portal. In addition, often, when serving elderly patients, the ability to group text to the patient, their caregiver, and out-of-state family members reinforces your patient/hospital bond. This technology will reduce the elderly patient's need to be the historian of their information. In addition, offering an integrated Answering Service option to your on-staff providers improves their relationship with your patients and your organization.
Having discussed how an interoperable solution can improve your Patient Access and Retention Strategy, let's discuss how system integration through data sharing across multiple entities further enhances your efforts. Sharing data between the hospital's contact center and other shareholders depends on the ability of the contact center software to ingest data from multiple data sources. Today, customers expect that all participants in their healthcare journey have access to their cumulative health history.
Successful contact center solutions address this expectation from the very beginning. Examples include:
Use phone integrations to receive a notification when a call comes in and automatically populate the caller information based on the phone number while simultaneously starting a transaction.
Integrate your hospital EMR with the contact center to provide the nurse access to additional health information.
Send messages from your EMR to the contact center application to initiate smart actions with your clients, customers, or patients. For example, upon discharge, the software can assign follow-up calls to conduct satisfaction surveys and verify that the patient saw the referred to physician, filled any prescribed medications, and took them as directed.
Create post-op messages to trigger the software to notify caregivers of any next steps.
Use HL7 triggers to create limitless possibilities for interactions and data exchanges.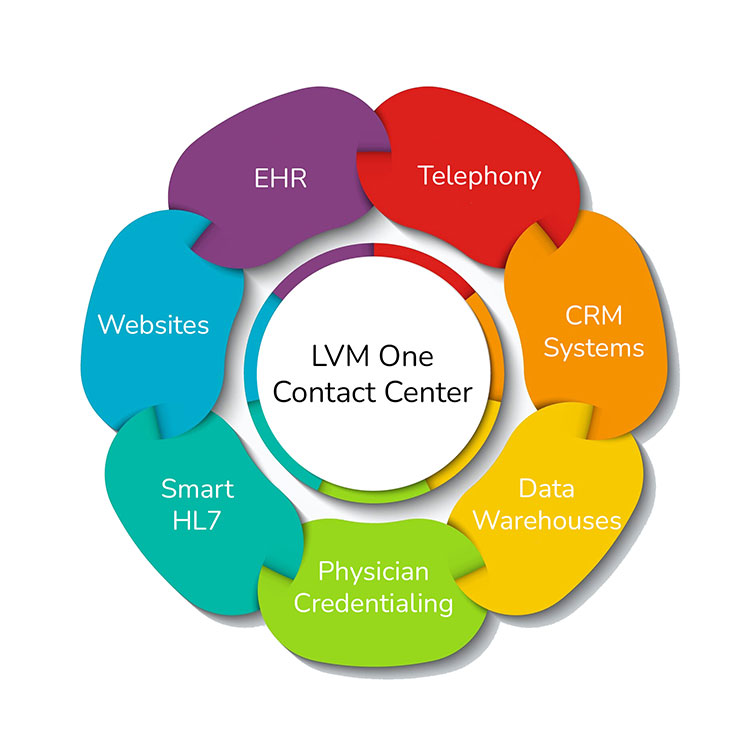 Another vital component of a Patient Access and Retention strategy is to use CRM campaigns to mine your contact center's transactional and demographic databases to target appropriate customers for applicable programs and services. Look for a contact center system with CRM capabilities built into the software, preferably with cross-marketing codes visible during the call. These codes enable contact center representatives to find other relevant programs for the caller, increasing the available service offerings.
Finally, last, but certainly not least, is the need for a healthcare contact center solution that can measure your Patient Access and Retention System's value to your organization's bottom line. Access to the wealth of data described above should enable you to generate extensive ROI reporting through the contact center's real-time data analytics. Use this information to fine-tune your strategies to better align with organizational goals.
So where does your healthcare contact center stand? Are you out front leading the industry, at the back of the pack, or somewhere in the middle? Wherever your contact center ranks, you can strengthen your Patient Access and Retention Strategy by implementing these components in your healthcare contact center.